The advantages of a foraus membership
As a grassroots organisation, we rely on a network of volunteers who help shape foreign policy in an independent, scientific and relevant way. As a member, you are most welcome to contribute to this process with your thoughts and ideas.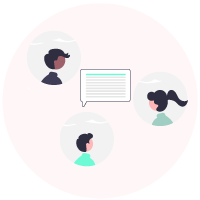 Expand your network!
Over the years, foraus has developed a distinguished network. The Policy Flash taking place on the first Tuesday every month is our community call for foraus members, alumni and volunteers to discuss political happenings and plan new content. In the exclusive foraus Community Group on our innovation platform Policy Kitchen, you can engage in debates on foreign policy with other foraus members. You will also receive curated job offers and exciting foreign policy event recommendations. The more involved you are as a member, the easier it is to gain access to a wide range of experts, partner organisations and the media. Create your network and shape foreign policy of tomorrow with other innovative thinkers.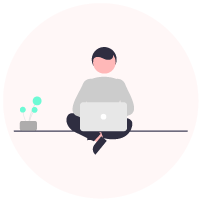 Become an author!
Do you work as a researcher and want to reach decision-makers with your ideas? Then our programs will be just right for you. Our programs are divided into twelve thematic working groups: Asia, Development Policy, Environment, Transport & Energy, Europe, Diplomacy & International Actors, Gender, MENA, Global Health, International Law, Migration, Peace & Security, Science & Tech, Swiss Financial Hub Program. These programs are interconnected throughout Switzerland and their members meet regularly to exchange their ideas. They draw the attention of politicians and other important actors in international politics through policy briefs, discussion papers and blog posts. Become an author of a publication or a blog!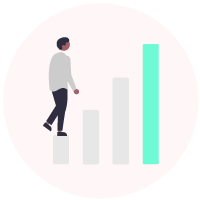 Hone your skills!
Do you want to learn how to navigate the political arena or train your event management skills? Then get involved in one of our nine regional groups, located in the following university cities in Switzerland: Basel, Bern, Fribourg, Geneva, Lausanne, Lucerne, Neuchâtel, Zurich and St. Gallen. They are composed of foreign policy enthusiasts who want to connect and actively influence Swiss foreign policy through events and discussion groups.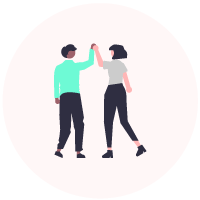 Become part of the foraus community!
Each thematic programme and each regional group is led by two or three foreign policy enthusiasts. If you too would like to develop your professional profile, benefit from exclusive coaching sessions and foraus community meetings, then apply now for one of our vacancies and get involved in an official role at foraus.
Back to top